Gokko AXE MX300 Multi effects pedal.

Main features:
6 Analog Effects: Reverb,Delay, Chorus,Distortion,Overdrive and Boost
DI exit
FXLoop
Built in Pedal Tuner
AUX and Headphones Connections
XLR and 6.35mm out
The AUX functions allows connection to play along with device such as
smartphone or MP3. An external mixer or sound consol can be connected
via the XLR or 6.35mm out.
FX Loop can connect other modulation effect pedals such as, Phase,
Tremolo,Flanger,EQ, etc.
When the Tuner mode is activated, the amplier is mute.
The sound to the amplier resumes once the Tuner mode is deactivated.
Dimension: 380mm x 124mm x 46mm
Input: 9V 500mA
Please Scan QR code for item GK-38 manual: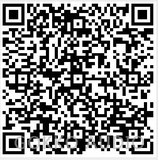 Please check the video for the item MX300: